Collateralized Loan Obligations (CLOs) are structured finance vehicles that pool corporate bank loans and sell securities to qualified investors. Collectively, PPM and our affiliate PPM Loan Management Company, LLC (PPMLM) have served as collateral manager for 11 CLOs dating back to 1999. As collateral manager, we select investments appropriate for the portfolio, manage assets held by the CLO, and determine an appropriate exit from each investment.1 CLOs are a natural extension of our investment activities and expertise in floating rate corporate bank loans, leveraging the talent and experience of our CLO management team, which has an average of 33 years investment experience.
SERVES 1999-5
SERVES 2001-6
SERVES 2004-1
SERVES 2006-1
PPM Grayhawk CLO
PPM Riviera Loan Fund
PPM CLO 2018-1
PPM CLO 2
PPM CLO 3
PPM CLO 4
PPM CLO 5
Billion of Leveraged Credit & CLO AUM
25
Years average investment experience
11
CLO Launches Since 1999
Billion of CLO committed Capital
Active CLO Manager Since 1999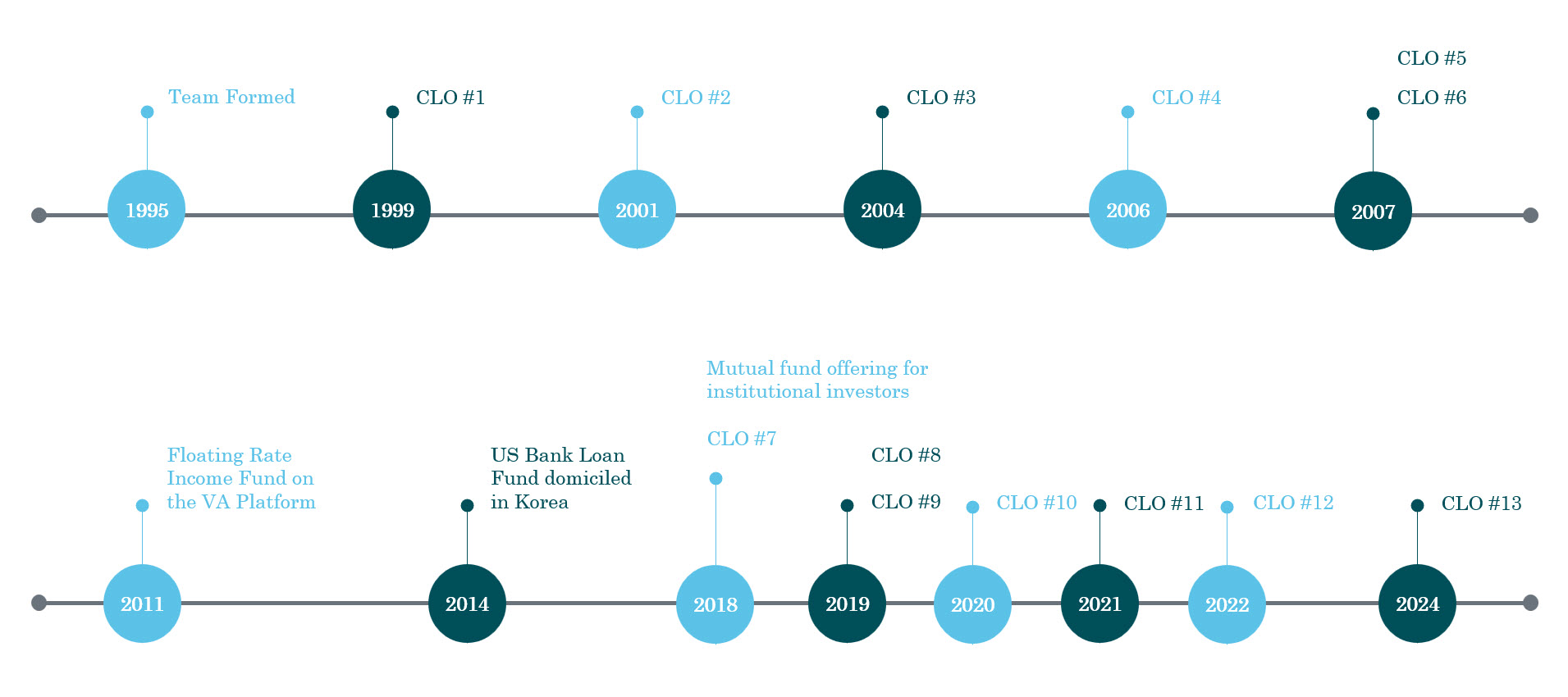 Portfolio Managers
Experience and Stability
PPM utilizes a team-based approach to manage the assets of the portfolio, working closely to generate ideas and gain greater insight on the macroeconomic environment as they make investment decisions. The portfolio management team is supported by peers on the fixed income team as well as the credit research, structured products, risk management and trading teams. The research performed by credit analysts is among the most important inputs contributing to the portfolio management team's investment decisions.
Collateralized Loan Obligations